B2BinPay is excited to announce the release of version v17, a major upgrade that will significantly improve the crypto payment experience for users. B2BinPay has established itself as a reliable platform for international crypto transactions between companies and merchants. B2BinPay's popularity stems from the ease with which it connects companies to the rapidly expanding cryptocurrency market.
This new version expands on B2BinPay's existing capabilities by introducing a multitude of new features, enhancements, bug fixes, and more budget-friendly price models designed to serve their merchant and enterprise customers better.
Additional Currency Support for Industrial Clients
Businesses who wish to operate only with cryptocurrencies and preserve their holdings in the same coin they receive might benefit from the B2BinPay Enterprise blockchain wallet solution, which offers an extensive ecosystem for corporate organisations.
Using this solid foundation, the v17 upgrade considerably increases currency support for corporate customers by providing 14 stablecoins, 79 new currencies, and 113 new tokens across 14 blockchain networks, including Bitcoin, Ethereum, Litecoin, and others. This gives businesses a variety of options for market diversification and expansion.
Updated Price Model
The Version 17 upgrade also includes a refreshed and more affordable price module for business users. The whole setup and activation of wallets are now covered by a $1,000 one-time setup cost rather than the previous $1,500 charge. Commissions have also decreased from 0.5% to 0.4%. The commission is significantly lower for bigger transaction volumes, giving their clients a more cost-effective option.
New Settlement Options in EUROC and TUSD
Stablecoins provide a degree of predictability and stability in a market characterised by volatility. Before version 17, B2BinPay offered merchant clients settlements in BTC, USDT, USDC, USD, and EUR.
The v17 upgrade has expanded this scope by introducing TrueUSD and Euro Coin to the Merchant Wallets, recognising the need for more varied and reliable transaction choices. A total of 14 coins, 14 stablecoins, and 25 tokens may now be settled instantly into these seven currencies, giving retailers a more extensive range of payment alternatives. Notably, these new currencies are compatible with numerous leading token standards, including ERC20, BEP20, and TRC20.
The introduction of the Euro Coin is particularly thrilling. The company Circle, which also produces USDC, the second-largest stablecoin after USDT and the officially regulated token, has launched EUROC, a stablecoin backed by Euro. EUROC, one of the top 18 stablecoins with a market worth above $50 million, is especially helpful for the Euro-zone businesses.
User Interface and Experience Enhancements

New filtering options based on currency kinds, an alphabetical search feature, and a favourites section are now available in the Rates Tab. Additionally, to simplify platform navigation, v17 comes with a new feature – onboarding notes, providing guided tours and explanations for new and experienced users of the platform.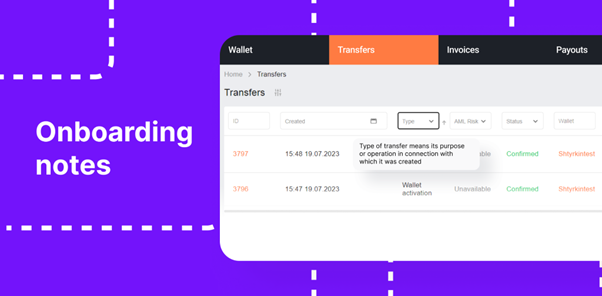 Additionally, users now have the ability to specify custom fee amounts and have payout fees shown in their default currency, which increases the transparency of transaction costs.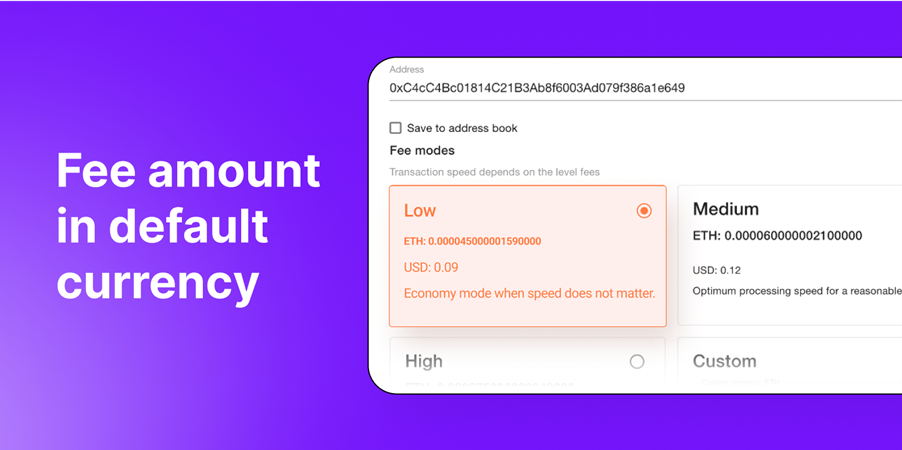 Customer Support and Device-Wide Consistency
B2BinPay's Help desk now has a real-time notification system, replete with an "unread counter" that shows the number of tickets that have fresh messages. By doing this, clients are guaranteed rapid notification of any new messages in their support tickets.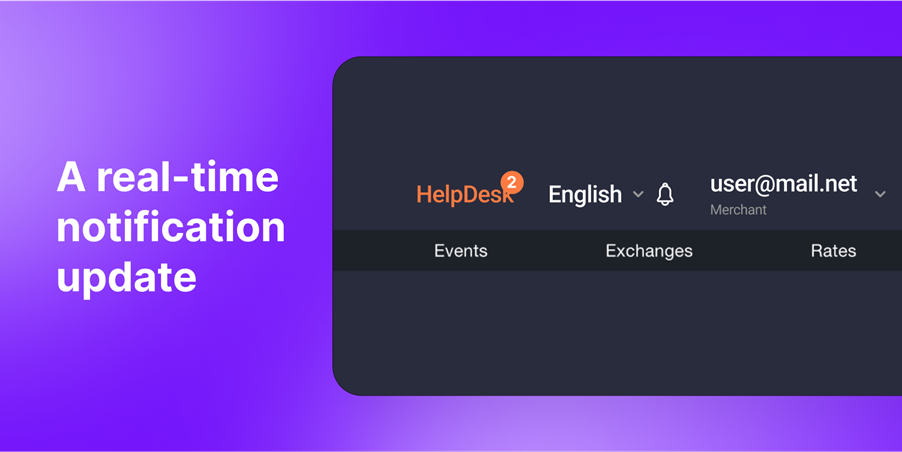 Updates to Functionality and Usability
To enhance the usability and usefulness of the platform, the B2BinPay team has made a number of modifications. These include search capabilities as well as improvements to dropdown menus, such as grouping by currency type and active status. Additionally, the upgrade includes an email notification function for reports and eliminates the merchant invoices' seven-day expiration restriction. A new "Delete Wallet" option makes it possible to delete wallets with no balance or deposits for individuals who want to manage their wallets more effectively.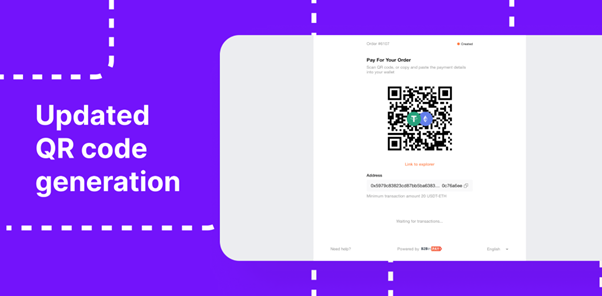 Wallet tables may now be sorted by currency and ID for enterprise users. The generation of QR codes has also been improved, and token icons have been added as a new layer above the QR code. Additionally, each IP on the IP whitelist may now be added or withdrawn separately, and a modal window will now open to ask for the password.
Final Thoughts
The goal of B2BinPay v17 is to improve the user experience for both individual and business users. Versions 18 and 19 of the platform are already in development, and they promise to offer further enhancements and functionality to continue addressing the changing demands of B2binPay's varied user base.
To further demonstrate its dedication to innovation, the company has also partnered with Ledger to provide their devoted and recently onboarded clients with limited-edition, custom-branded Ledger Nano X wallets. Furthermore, for the 2023/2024 La Liga season, B2BinPay is an official sponsor of the Athletic Club, increasing their visibility and growing awareness of crypto payment options.
This partnership and the release of v17 once again prove the company's unwavering commitment to quality and client satisfaction and solidify its position as a leader.
Disclaimer: This is a paid release. The statements, views and opinions expressed in this column are solely those of the content provider and do not necessarily represent those of NewsBTC. NewsBTC does not guarantee the accuracy or timeliness of information available in such content. Do your research and invest at your own risk.