Ripple's bearish momentum continues
A descending triangle points to a drop to $0.4
A head and shoulders pattern paints a gloomy picture for Ripple
There is no break from the bearish momentum in the cryptocurrency market. Unless you are invested in Bitcoin, the suffering from being on the long side of any other coin has been tremendous. 
Take Ripple (XRP/USD), for example. 
After spiking close to $1 during the summer, it quickly returned all its gains. Basically, a classic pump-and-dump price action, enough to attract late newcomers to the party, only to see their investment quickly disappear. 
More problematic is the recent price action. It gives no signs of the bearish pressure easing anytime soon. 
Just the opposite, as the market appears to form a bearish continuation pattern – a descending triangle.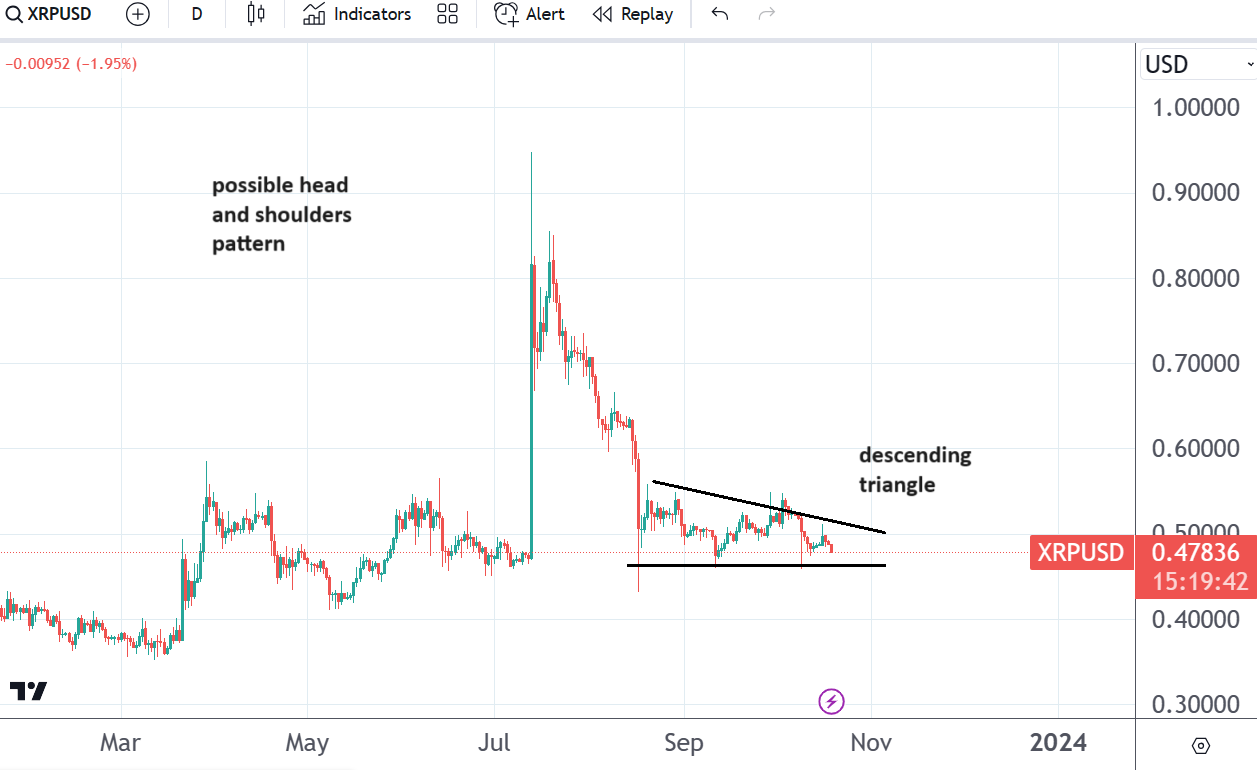 Descending triangle points to a quick move to $0.5
As a bearish continuation pattern, a descending triangle hints at more downside to come. Its measured move equals the length of the longest segment of the triangle – in this case, it signals a drop to $0.4. 
The main feature of such a triangle is the fact that bounces from horizontal support are smaller and smaller until, eventually, support gives way. 
On an even bigger scale, the descending triangle might just be the right shoulder of a head and shoulders pattern. If that is the case, the spike during the summer months close to the $1 area would be the head of the pattern. 
If a head and shoulders pattern does materialize, Ripple has much more room to the downside than bullish investors would want to assume now.